I just wish she was wearing something more revealing, but even through that shirt, they caught my eye. Enjoy!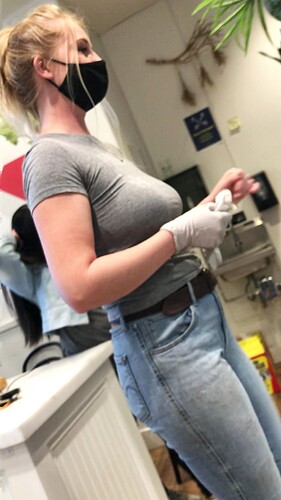 She could heal a lot of things with those
Smashing pair of tits. Congratulations.
Look at those fuckin milkers… Wow
Incredible tits. Love to use them to gloop on her face.