I try to get good quality content and nobody seems to appreciate the effort.
Same here man I'd just keep posting anyways. Any content is nice. There are fersure better posts on here where you can't believe your eyes but any post I open is marvelous to see what people have captured. Just hang in there and keep this place alive

Same, only comments I get is asking for vid lol
I would happily tell you if they didn't get removed already
I mean they did say if it gets less than 10 likes within 24 hrs it will be deleted
no comments is better than "she had that big dick" "she needs dick" too many cucks on this forum smh. You are looking at a woman and ur commenting about dick like wth.
A few tips from someone who had a few posts removed before getting it right. No blurry pics, if you want interaction you need a catchy title and a good first pic(hook) so when I open your thread I want to see all the pics. Also make sure pictures are cropped properly, and most importantly catch good targets.
I'm aware, that's why I'm trying to figure out how to get engagement.
Not sure. I don't know if I've seen your content. Just don't post blurry or low resolution pics, pics that all look the same (not of different angles, etc.) pics where the subject is so far away, screen caps with the black borders on the top and bottom, or pics that are sideways, etc.
Well to be honest no one will engage as often I've had more views than comments…I just take it as a grain of salt. If you have quailty post often you will create a gathering do keep in mind to follow the community guidelines no blurry pics etc.
One of the most common issues on this site is quality. You produce quality ppl cant help but look like a hot chick right?.. which is why we're all here after all😅
You seem to be getting likes on your posts so I'm not too sure what else you'd need?
You don't have any posts, and the few things that you did upload were blurry and low quality. I think that might have something to do with it.
I can never understand why someone would comment that "they need dick", bro no one gives a fuck​:rofl:

Same here man. I've seen a lot of click bait titles and blurry pics with getting more engagement
We dont need you making comments about dick thats for sure.
One of the guys who comment like this, is in the thread right now.
And its the reason i dont wanna post anything else, i dont wanna read comment like that its gross.
When you see post like that report it! I know it can be hard to filter through all the posts for mods. So as a community we gotta step it up when we see blurry pics etc It effects us all. If 3 out of 5 ppl did report clickbait post it would be less on here trust me✌
Thats what I've been doing its infuriating seeing all those clickbait get more traction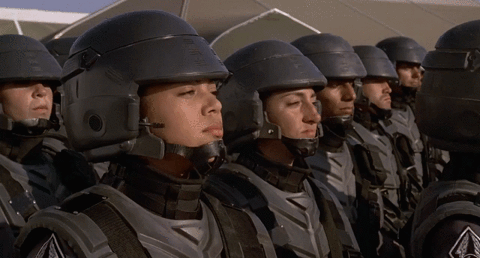 Well good

now if others could join the squad lol