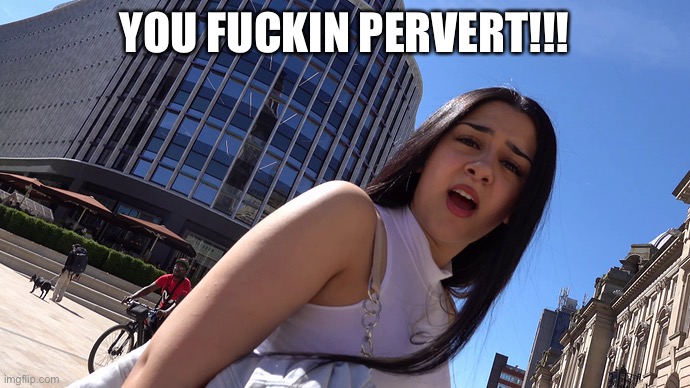 Is there anyway to see video some other way it won't let me great shots tho ! Dressed like that they should know better
Lol great, love the look on her face.
Love those pants

fuckin killin it with your comments bro lol
Nice video keep at it! Legend
Requesting video link too.
@user1967 @Crimson1 @MisterCandid87 @Just_For_fun
Reup video


Credit to shooter: Scratchy