Video: Videos of Girls in Public
was trying for months to get a good cap of her!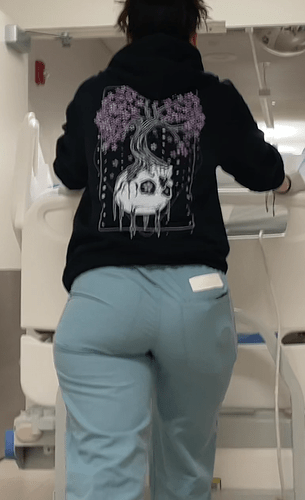 My brotha has no shame. Fresh patient and all

La vidéo est superbe, son gros cul est vraiment bon. Merci!
I really like how her ass is shaking during moving in the video🥵
The video really shows how this is a good ass!
A win is a win



damn
I hope the person on the stretcher is good. But this cap is some good shit! Those are some lovely cheeks.
Hmmm…her ass size and shape is good and yummy, but because of her sweater, that partially impacts the way we perceive her ass…I'd rather see her wearing only nurse outfit and no other clothes(e.g. sweater, or anything partially or totally covering her ass)…
the best until now, please do more of her